At New Age Oilfield, we believe that safety is an integral part of the company's operations.
New Age is committed to ensuring that our HSE Management system consistently incorporates and complies with all applicable legislation. Everyone employed with New Age conducts operations with the highest standards of integrity and quality within our industry.
Managers and supervisors are responsible for:
Identifying safety requirements
Communicating hazards
Investigating hazardous conditions, behaviors and incidents
Providing competency training
Ensuring the supply and wearing of safety and personal protective equipment
Making sure all equipment is properly maintained and meets legislative safety standards.
All company employees and others on New Age worksites are responsible for:
Following all safety rules
Adhering to recommended safe work procedures
Wearing and using personal protective equipment when required
Participating in safety training programs
Informing supervisors of any unsafe work conditions, acts or behaviors.
Everyone has the right and obligation to refuse unsafe work.
As representatives of our company, we expect all employees to use sound judgment and common sense. To fulfill this commitment, employees are encouraged to lead by example, act responsibly, and maintain a professional image.
Company Safety Policy
Our primary goal is to create and promote a work environment where people can work safely while making a lasting contribution to the reduction of workplace incidents in the industry. Everyone in the company shares the responsibility for a good health and safety record. This requires full cooperation and participation in all health, safety, and environmental matters, not only between managers and employees, but also between each employee and their co-workers.
All employees perform their jobs in accordance with established procedures and safe work practices. Complete endorsement, active participation, and cooperation in the company's HSE Management system is required.
New Age Oilfield Safety Facts
Days since last lost-time accident
2092
Shop Safety Meeting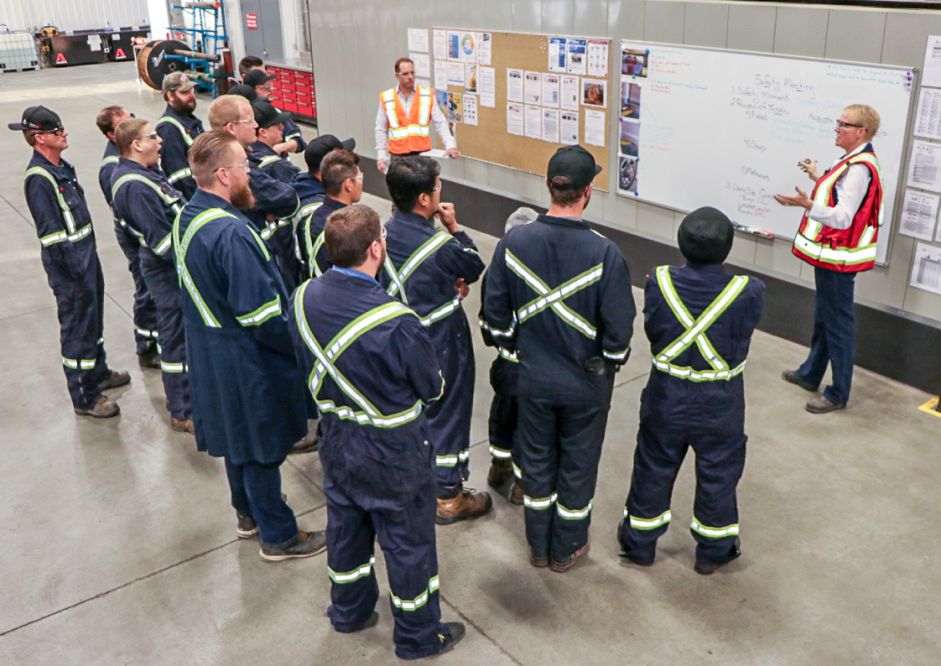 Pre-Job Stretching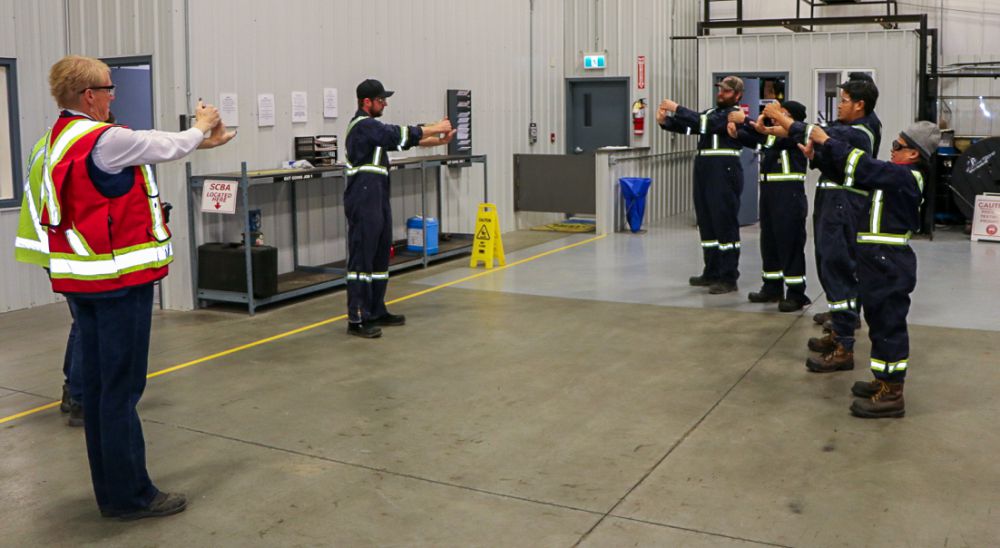 P.P.E.