New Age Oilfield offers a variety of spooling equipment for the deployment of downhole instrumentation. Our applications include, but are not limited to, tubing conveyed (banded or clamped), pump down, and gravity installations into observation wells. Our experienced field technicians provide in-field splicing services, including lead termination, MI cable to MI cable repairs, and troubleshooting. They have the knowledge and expertise to set up and commission our surface equipment.
Tubing Conveyed Systems
We have custom-built equipment to complete tubing conveyed installations or retrievals of existing systems. With the capability of spooling two or more lines at once, this alleviates the need for multiple pieces of equipment on-site, keeping the lease free of excessive equipment. Each unit for this application is equipped with the adequate equipment to complete the job successfully, including sheaves, tooling, meters, banding and/or clamping tooling dependent on the scope of work.
This style of work requires a service or drilling rig to control the pipe in or out of the well. The instrumentation line(s), chemical injection line, or ESP cable are all secured to the tubing string using one of two methods, banding or cross coupling protectors.
Instrumentation Pump Down
Our equipment for this type of rig-less service work is built for operation ease and with safety in mind. Each unit has the capability of installing one or two lines simultaneously during the pump down process. Each spool & drive system is equipped with proper safety equipment for the operator to control the spools independently at all times.
This type of deployment is a cost-effective method used to install reservoir monitoring equipment without a drilling or service rig present.
Observation Well Systems (OBS Well)
New Age's OBS well spooling equipment has been specifically designed to perform in remote winter conditions. These OBS well spooling units are self-contained and equipped with heated control cabs, allowing the operators to stay warm and focused on the tasks at hand. Each spooling system is equipped with primary and fail-safe controls to ensure the safety of employees around the equipment and wellhead.
Rig-less OBS well work is typically completed during the winter months when remote access is available due to the frozen ground, muskeg etc. These wells are non-perforated and are situated on, or near steam chambers; the instrumentation bundle is gravity fed into the well and landed at specific depths so the points of the thermocouple lines can read the downhole temperature throughout.
Additional Services
Installation and removal of thermocouple and pressure sensors for SAGD temperature and pressure monitoring
Remote well applications with heli-portable or all-terrain units
On-site thermocouple servicing, troubleshooting, and repair
On-site Instrumentation coil testing and surface tie-in
On-site soft lead terminations
OBS Well Deployment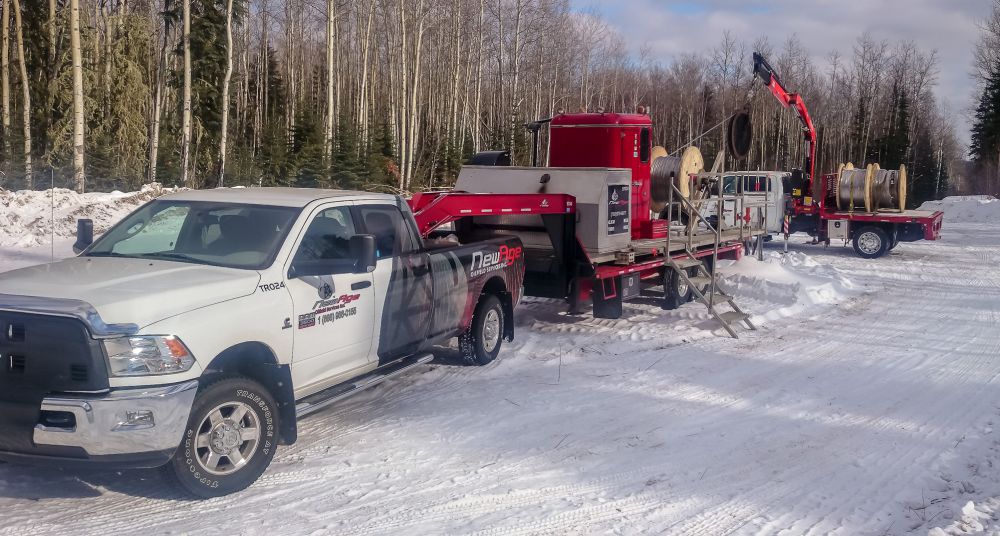 All Terrain Equipment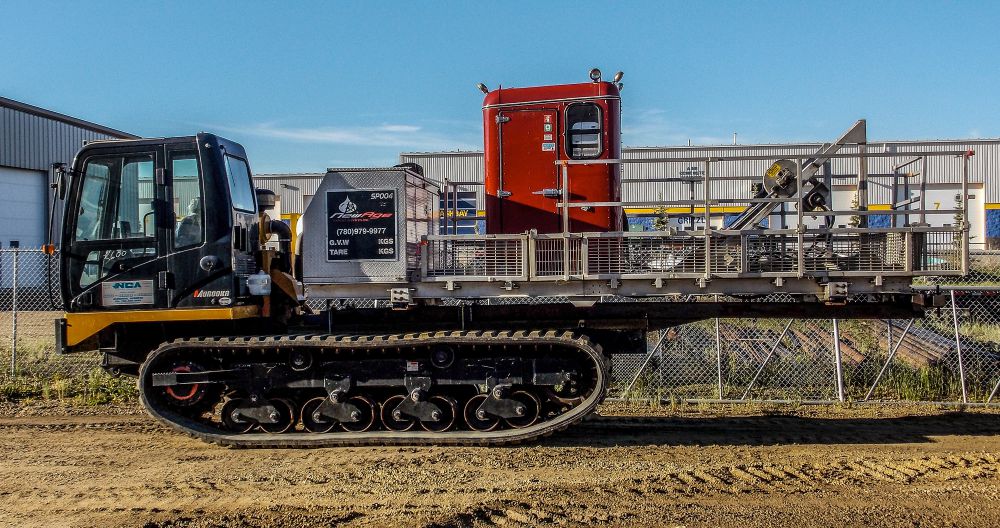 Dual Line Install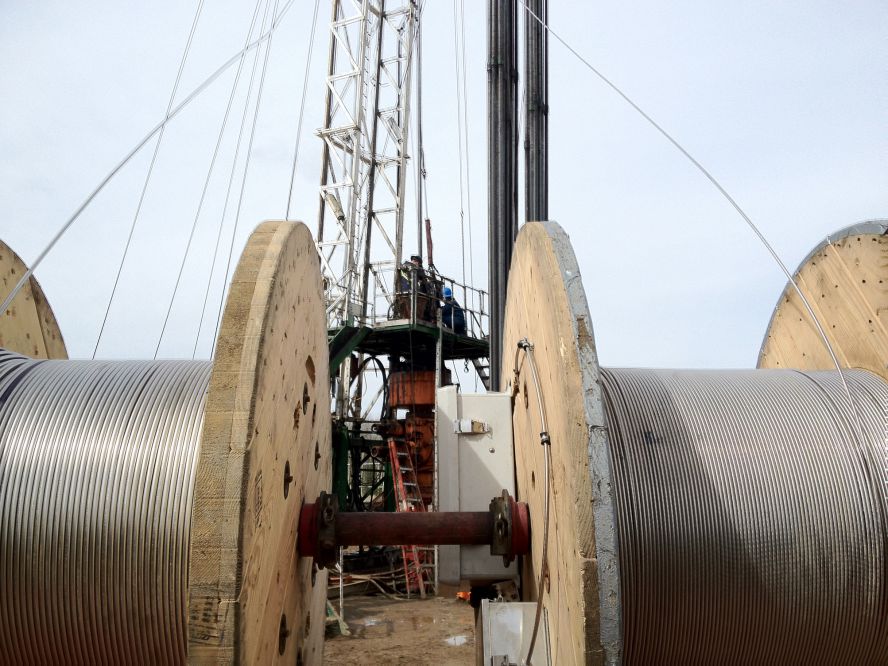 Instrumentation Spooling Trailers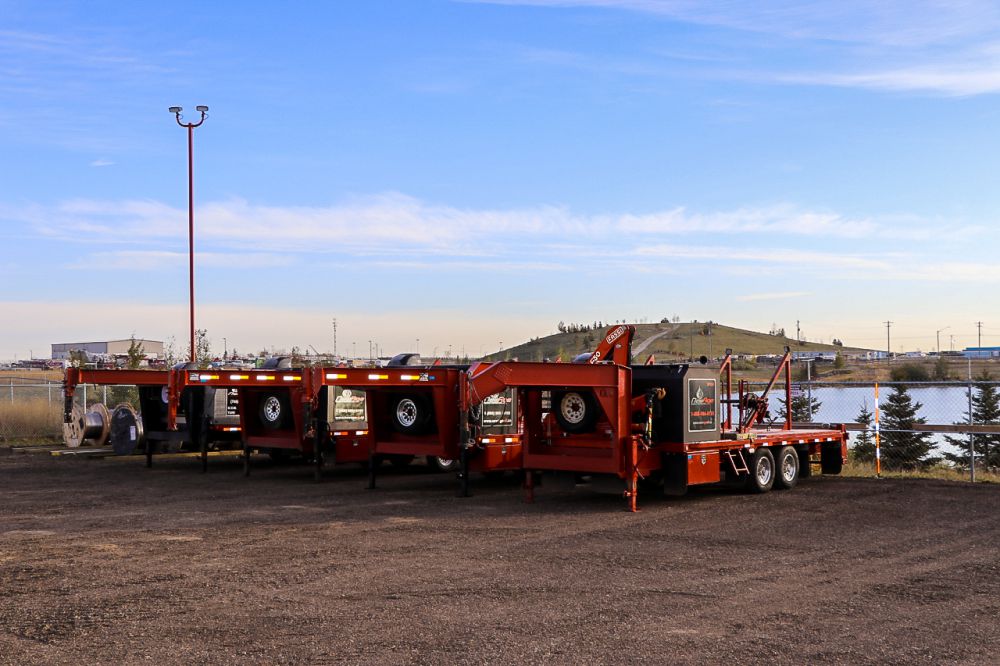 Completed OBS Well Install