Shop Services & Testing
Since 2004, New Age Oilfield's Leduc area home base has served as the backbone of the company, providing a home for our product lines and reliable support for all of our complementary services. We moved into our new state of the art 25,000 square foot, 3.57-acre Leduc facility in late 2017. At New Age, we are constantly refining our offerings, and the recent move into a larger facility allowed us to reduce our dependence on third parties, add to our growing list of products and services, and create more internal efficiencies passed on to all of our customers in the form of added value.
Current Services
Custom length spooling
Capillary tubing orbital welding
Purging and pressure testing of capillary line and bottom hole assemblies
Computerized pressure testing with graph printouts
Refurbishment of bottom hole assemblies, check valves and injection subs
Clamp fitment testing
Clamp and cable slippage testing
Approved Cannon Clamp refurbishment facility
Cast clamp refurbishment, JHK, LaSalle and others
Clamp Inventory Management
New Age offers clamp inventory management services out of our Leduc facility. With our proven inventory process, we alleviate the risk involved for our customers to manage their clamp inventory. We have dedicated staff and warehouse space for each customer's new and refurbished clamp products. New Age has the ability to track the usage of each clamp, allowing you to monitor its performance.
We work closely with our customers to assess their clamp requirements, design the product they need, and create inventory levels which meet their requirements.
Contact us for more information on how New Age can lower your inventory risk, costs and warehouse footprint.
Inventory Storage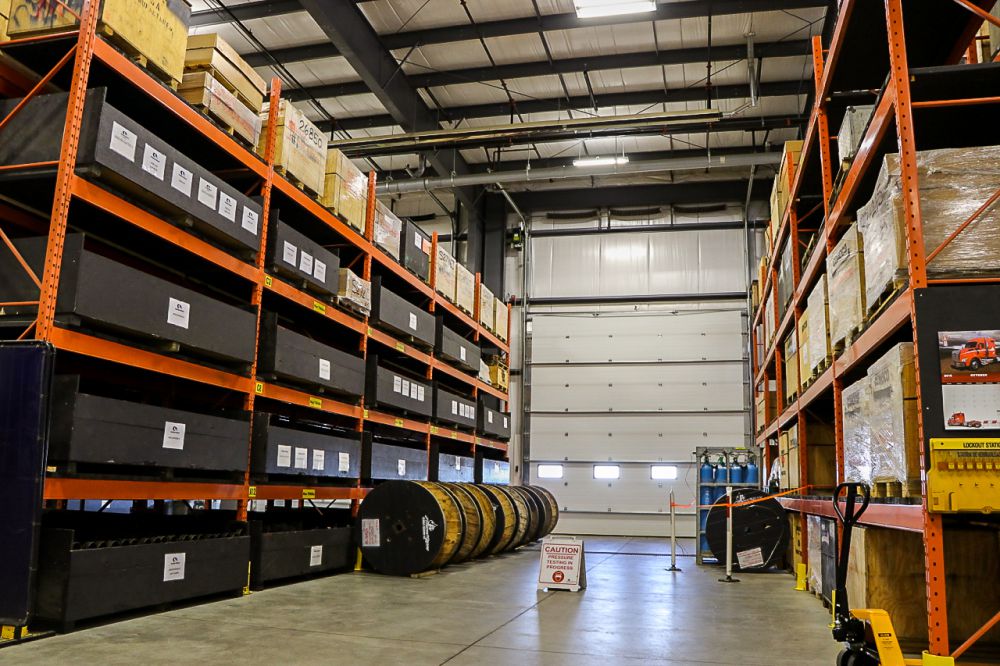 Pressure Testing
Orbital Welding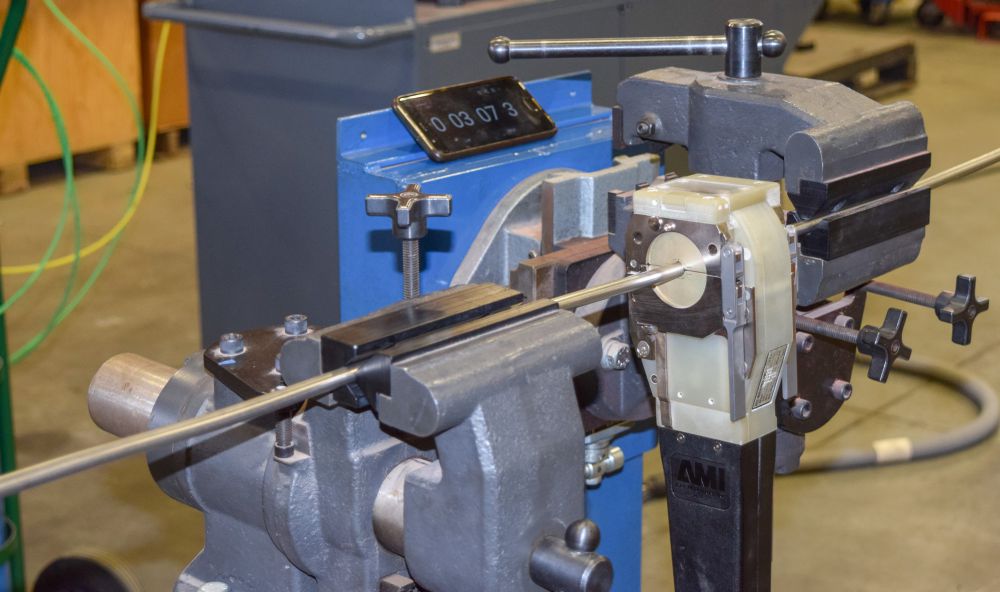 Shop Spooling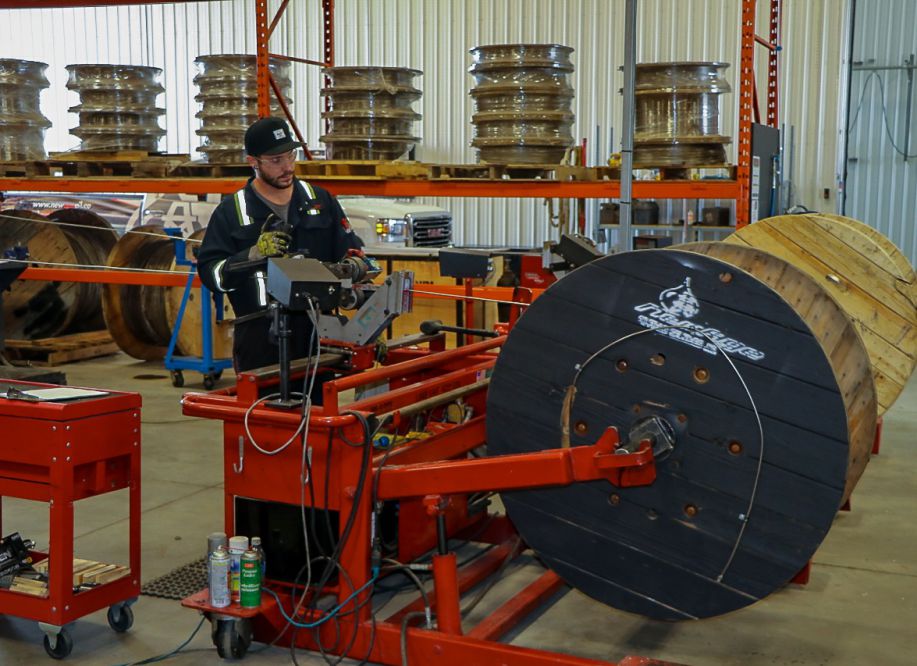 Check Valve Installation