Piezometers
New Age supplies vibrating wire piezometers as a pressure measurement solution. They provide accurate, real-time, continuous monitoring pressure in production and injection wells, thereby optimizing the recovery rate and reducing the costs of the steam injection process. These systems are typically cemented in place on the outside of the casing, or can be installed within instrumentation coils, free hanging observation wells, and producing/injector wells. Each gauge provides pressure and temperature measurements up to a rating of 250°C. Piezometers are supplied in many different configuration and pressure ranges.
Bubble Tube
Bubble tube-type systems are a reliable and robust method of downhole pressure measurement. These systems are commonly installed on artificial lift systems such as electric submersible pumps (ESPs). Bubble tube withstands harsh downhole conditions.
New Age Services carries a large inventory of capillary line/bubble tube for downhole pressure measurement. We recognized the need to add temperature measurements within our bubble tubes, keeping in mind the cost effectiveness of the system; we integrate thermocouple lines within the bubble tubes to provide our clients temperature and pressure readings on a single line. We can design, supply, and install a complete bubble tube system, including bottom hole assembly (BHA) and surface components such as fittings and paneling according to your needs.
Memory Gauge
Some applications don't require a permanent system to be installed downhole. New Age can offer an economical solution by renting memory gauges. Working with your engineering team, we can design a gauge carrier to install and record downhole pressure and temperature. Data recorded would then be converted to an excel file format and supplied to the customer for review.
Pressure Sensor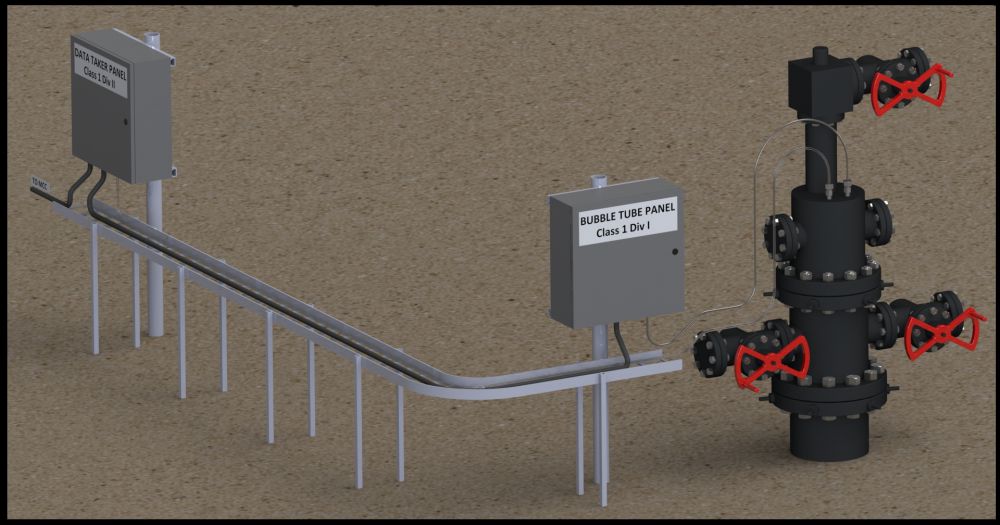 Bubble Tube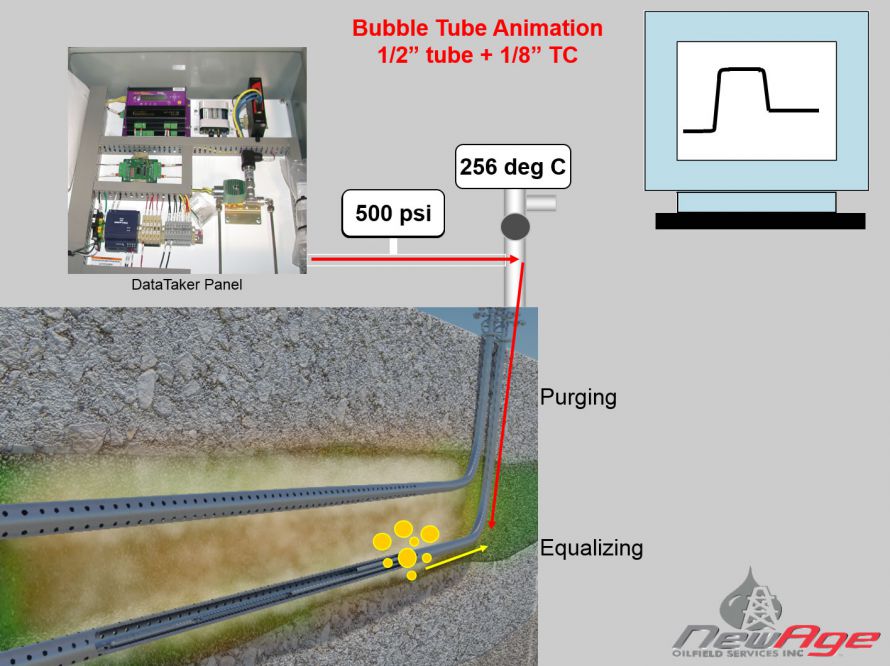 Surface Control