Maximize your investment and rely on New Age Oilfield for clamp refurbishment and inventory management. This in-house service is located in our Leduc facility, and is offered on both clamp products we represent (Cannon & JHK). We refurbish the clamps by cleaning, sandblasting (if required), resizing, and applying corrosion coating to keep the clamps lubricated and protected. During these steps, we will also inspect each clamp to ensure they are ready for reinstallation into the existing or next designated well.
New Age also offers:
Clamp, cable with additional line make up and fit testing
Clamp, cable with additional line digital slippage testing
These quality performance tests are completed in-house for both new and/or used clamps.
Our facility has been approved by both Forum Cannon Services and JHK Oilfield Products to design, sell, distribute, and refurbish their cross coupling and mid-joint tubing protectors.
New Age can also pick up or deliver your clamp inventory anywhere you need them to go via our transport division.
For more information on how we can maximize your clamp investment, please contact us.
Cannon Clamp Refurbishment
JHK Clamp Refurbishment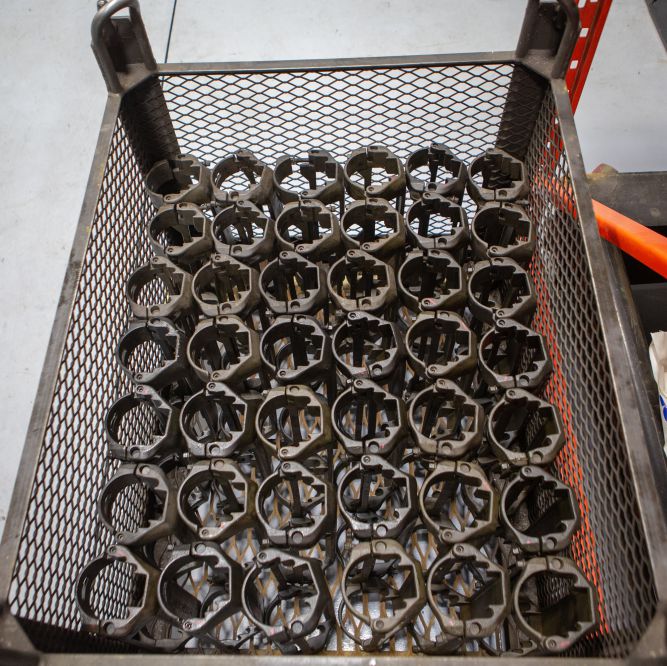 JHK Clamp Rebuild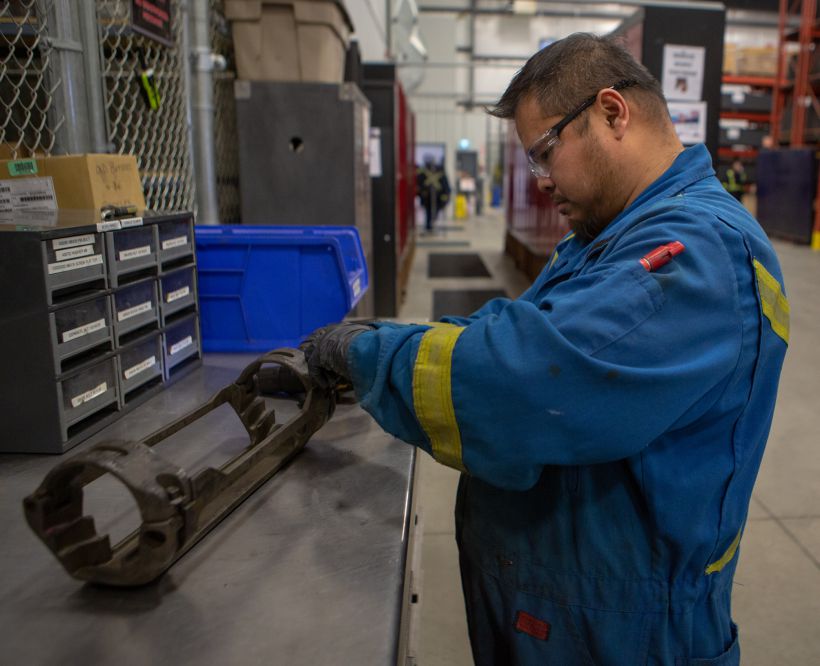 Cannon Clamps Resize